3D - 3D Design and printing
Tinkercad for students in primary school
Format: Online
Course duration: 20 hours
About the Course
Teachers - acquire a new set of skills in this Autumn. Tinkercad is a free collection of 3D design and printing software tools that help children all over the world think, design, create, make and print things in 3D.
Across the course, learn to create name plates and design cufflinks, engineer houses and castles, build robots and forge jelly moulds and more. We detail how to get your 3D designs printed into objects as we outline the process and explore all options for schools, from purchasing your own printer to outsourcing.
Fun tinkering projects await all this summer!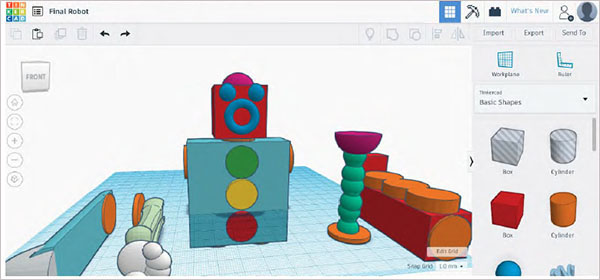 NOTE:
The online format of this course enables you to study at a time and place that best suits your own needs. 
You can access your course anytime until February 28th 2023.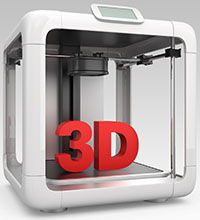 Within this highly interactive web based course, a dynamic learning experience awaits, where you can interact with your fellow course participants through the in-course chat forums and communication tools provided by the CPD College learning system. 
Our friendly and knowledgeable tutors actively support each course, providing expert interaction, guidance and feedback for all participants on chat questions and assignments which call for critical reflection, self-analysis and a reasoned response. 
On successful completion of your course, you can download and print off your CPD record and certificate of completion.
We look forward to welcoming you to your course.
Learning outcomes
The aims of this e-learning course are:
To explain the 3D printing process and its benefits for primary education
To introduce teachers to the Tinkercad 3D Design and Printing software and working environment
To skill teachers to proficiently and confidently operate the Tinkercad tools and features
To contextualise the place for Tinkercad in a STEM relevant curriculum
To itemise the 21st. Century skills that are built up through working in Tinkercad
To showcase the projects and challenges that teachers can immerse children in
To equip teachers with the knowledge to select 3D print options
To build the language and conceptual understandings of 3D design
To provide inspiring student projects and Olympic Challenges to drive engagement
To exemplify how technology tools drive real skills acquisition, practice and application
To look at one's own 'Teacher Practice' as part of the SSE process
Modules
01 -  Creating basic 3D designs: Use the Tinkercad software to create three dimensional virtual objects
02 -  Exploring shapes in 3D design: Solve practical tasks and problems in 3D design using shapes and holes
03 -  Building on existing 3D projects: Tap into the vast community of 3D designers in Tinkercad to develop more complex projects 
04 -  3D design for STEM: Design STEM and cross-curricular projects
05 -  The 3D printing process: How to progress from 3D design to 3D objects - options for schools
"This was an excellent course. It gave us a wide range of skills to support and develop the teaching of STEM. The tutorials were very instructive."  Aoife, 2021